About This File
Tailormade themes for private use are available on request for almost every brand in almost every color
- deutsch und englisch umschaltbar in einer Bedienoberfläche
- too many details to list them; You will discover them in daily use and you will love them ...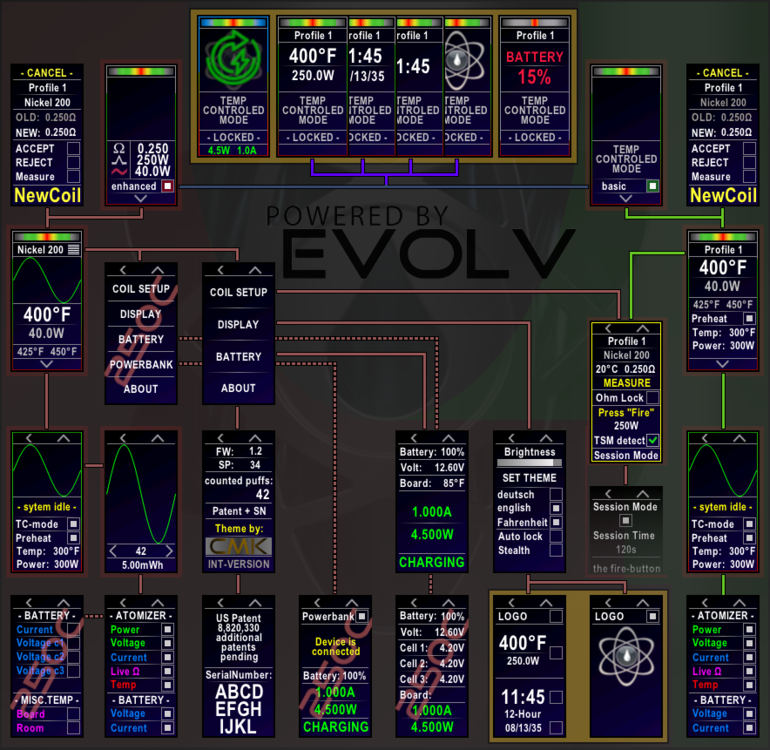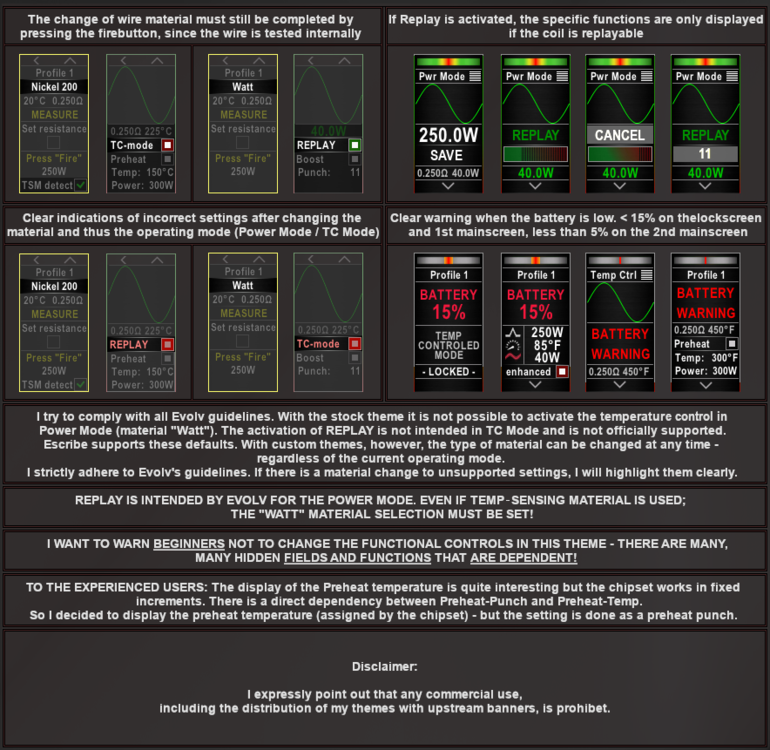 +
Description_for _translation.txt
If someone is interested in a version with a brand logo / background according to their own wishes - just leave a comment and I'll see if it can be implemented.
See also my other Themes:
Edited by CMK aka gwyar
new description
---
What's New in Version
10/14/2022 07:43 AM
See changelog
Released
With this update it is possible to use the new "Session Mode". The prerequisite is an update of the firmware of the mod to SP55 or higher. The versions without "Session Mode" remain available in the download area.
"Session Mode" means the fire button is pressed once and the mod fires until either the set time limit is reached or the fire button is pressed again.
As a "classic" vaper, I set a time of 3 seconds here....
With version 10/14/2022 07:43 AM: