About This File
Tailormade themes for private use are available on request for almost every brand in almost every color
- deutsch und englisch umschaltbar in einer Bedienoberfläche
- too many details to list them; You will discover them in daily use and you will love them ...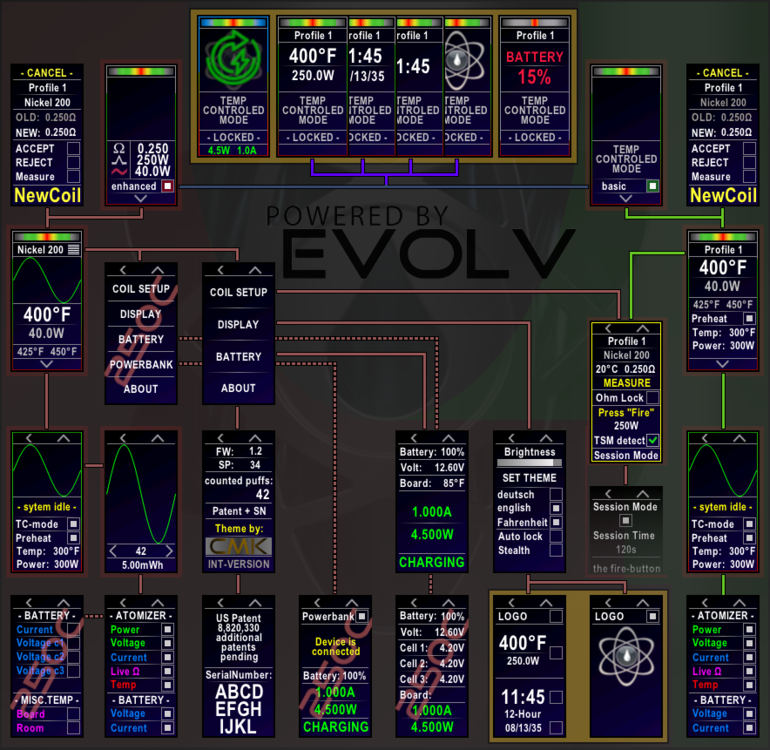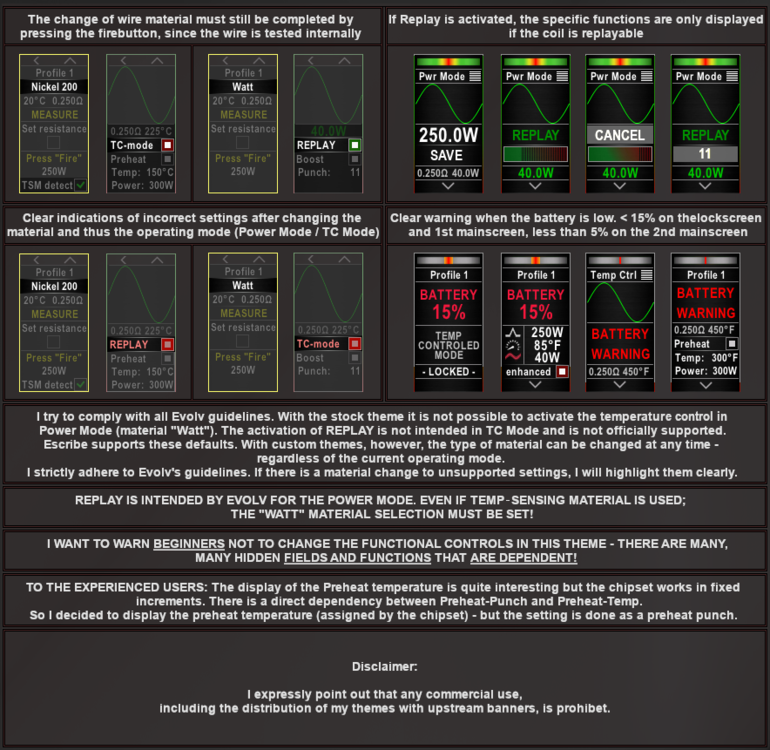 +
Description_for _translation.txt
If someone is interested in a version with a brand logo / background according to their own wishes - just leave a comment and I'll see if it can be implemented.
See also my other Themes:
Edited by CMK aka gwyar
new description
---
What's New in Version
5.5.1
See changelog
Released
- in parallel operation of batteries (eg Therion), the cell voltage can not be read out separately, so I have removed the "wrong" indication "cell 1".
- im Parallelbetrieb von Akkus (z.B. Therion) kann die Zellspannung nicht getrennt ausgelesen werden, daher habe ich die "falsche" Angabe "Zelle 1" entfernt.
- I did it - the function as a powerbar is now available 😉
- added Patentscreen
From the main screen upwards the performance monitor is displayed, once again up the lockscreen
Vom Main Screen nach oben wird der Performance Monitor angezeigt, ein weiteres Mal nach oben der Lockscreen
With version 5.5.1: