About This File
Tailormade themes for private use are available on request for almost every brand in almost every color
- deutsch und englisch umschaltbar in einer Bedienoberfläche
- too many details to list them; You will discover them in daily use and you will love them ...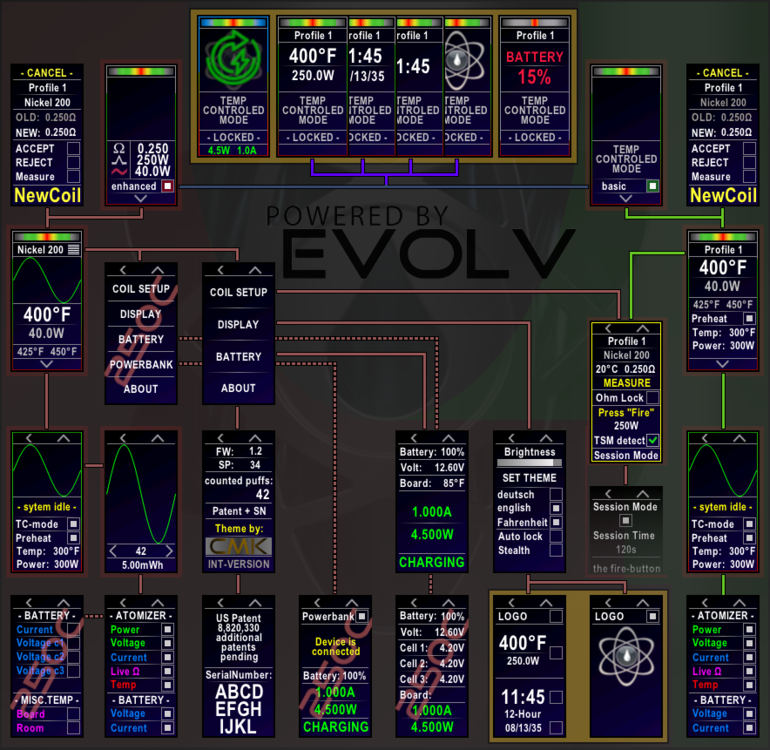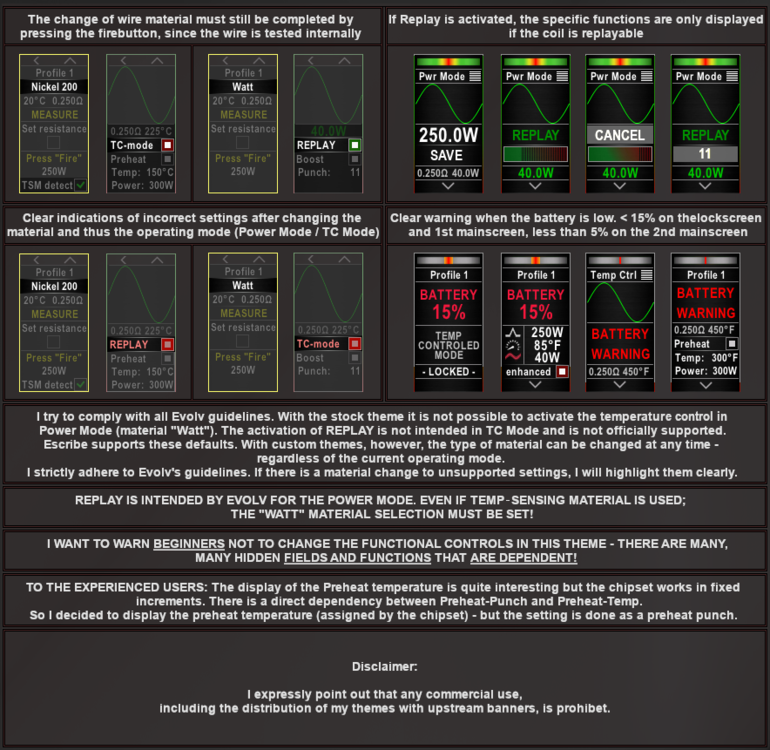 +
Description_for _translation.txt
If someone is interested in a version with a brand logo / background according to their own wishes - just leave a comment and I'll see if it can be implemented.
See also my other Themes:
Edited by CMK aka gwyar
new description
---
Released
- only "SILVER" V44-5 beta
- In the "K.I.S.S. ON" mode, the main screen becomes the logo
instead of the power / temperature / replay setting
V44:
- Adjustments to the date and time display
- subtle changes in the layout
- THERE ARE ONLY TWO THEMES NOW;
CALLED "SILVER" AND "BLACK"
- in both the logo can be changed on the lockscreen,
the basic setting is the Evolv logo
- alternatively the SQUAPE or StattQualm logo is displayed, but only in profiles 1 to 4 (in profiles 5 to 8 the Evolv logo is always displayed)
- THE "STATTQUALM" THEME IS UPDATED ONLY ON EXPRESS REQUEST (FEEDBACK)!
____________________________________________________________
V41:
- BUGFIX IN THE CONFIGURATION OF LOCKSCREEN AND MAINSCREEN
- BUGFIX BATTERY WARNING LESS THAN 10%
(in this context, I would like to remind you how important feedback is ...)
- small menu and screen adjustments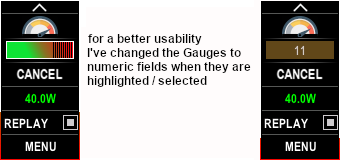 ____________________________________________________________
____________________________________________________________
______________________________________________________________
______________________________________________________________
With version 44: