About This File
Tailormade themes for private use are available on request for almost every brand in almost every color
- deutsch und englisch umschaltbar in einer Bedienoberfläche
- too many details to list them; You will discover them in daily use and you will love them ...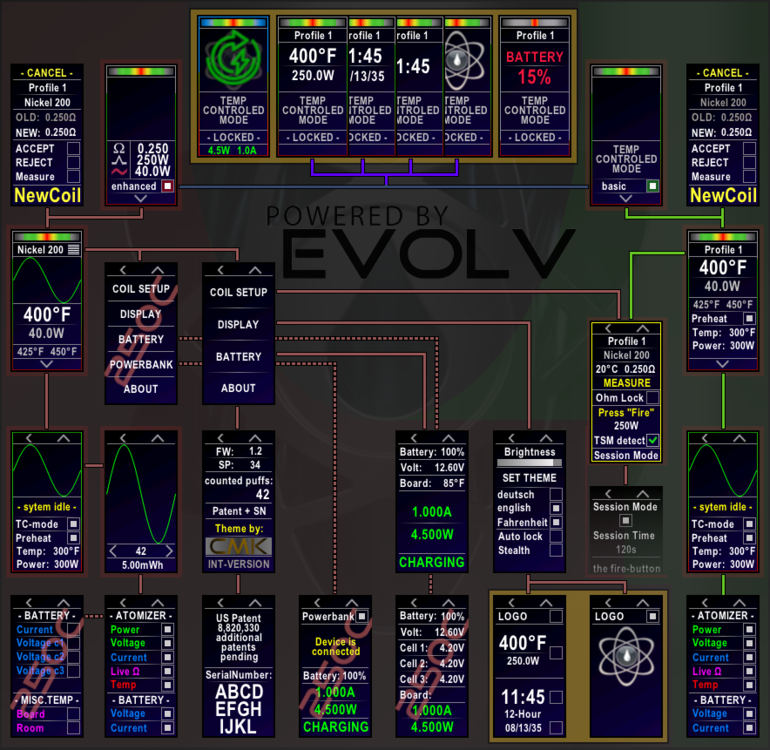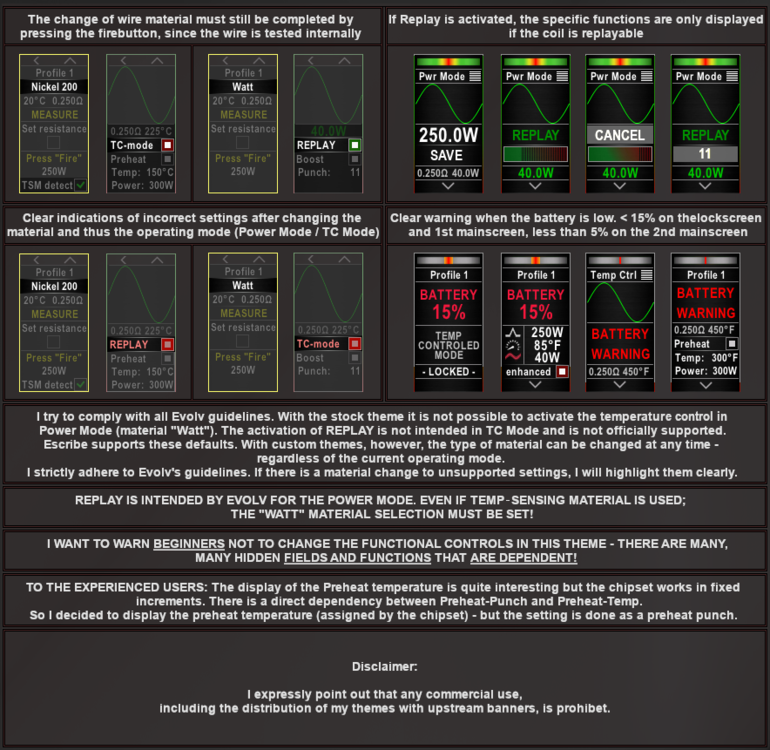 +
Description_for _translation.txt
If someone is interested in a version with a brand logo / background according to their own wishes - just leave a comment and I'll see if it can be implemented.
See also my other Themes:
Edited by CMK aka gwyar
new description
---
What's New in Version
4.1.0
See changelog
Released
einige Änderungen in der Menüstruktur; der Replaymodus wird nun direkt im Profilmenü aktiviert, der TC-Modus wird ebenfalls expliziet dort aktiviert und im TC-Modus steht nun auch die Temperatur in Verbindung mit Replay zur Verfügung. Also einige kleine Goodies aus dem Alltag....
Für Änderungen, Anregungen und Kritik bin ich offen - sofern ich nicht nach Powerbank und Datum gefragt werde... Da sehe ich keinen wirklichen Sinn
With version 4.1.0: