About This File
Tailormade themes for private use are available on request for almost every brand in almost every color
- deutsch und englisch umschaltbar in einer Bedienoberfläche
- too many details to list them; You will discover them in daily use and you will love them ...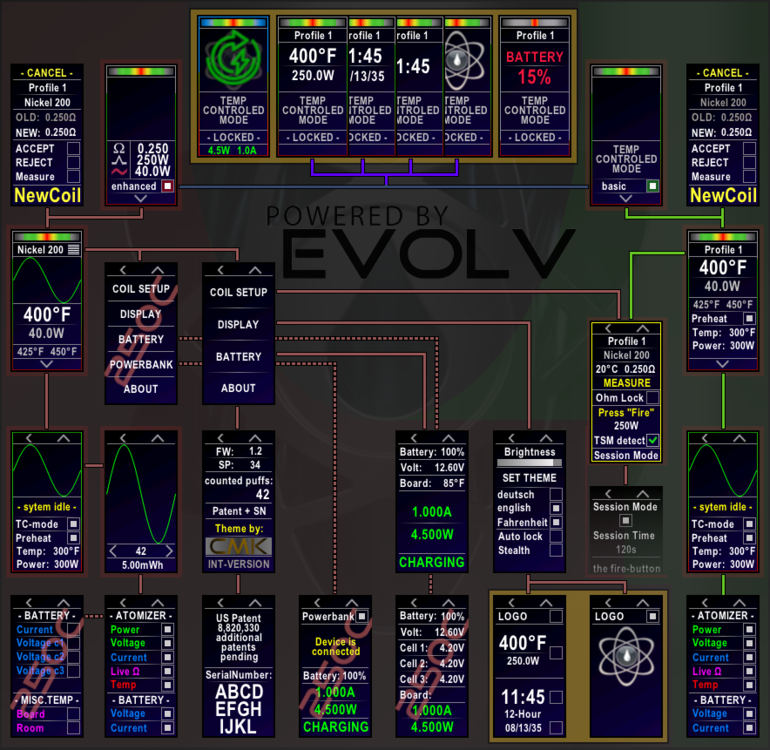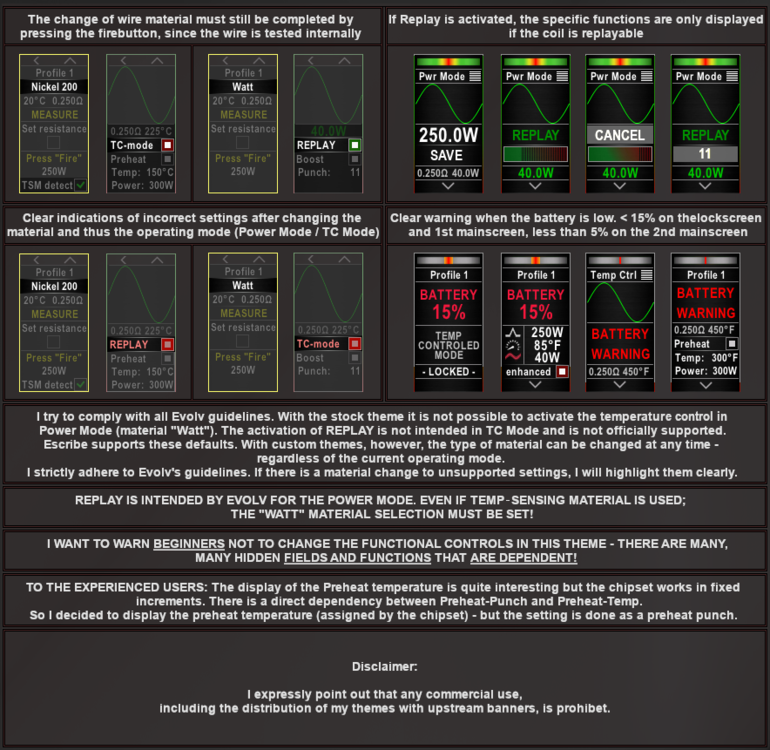 +
Description_for _translation.txt
If someone is interested in a version with a brand logo / background according to their own wishes - just leave a comment and I'll see if it can be implemented.
See also my other Themes:
Edited by CMK aka gwyar
new description
---
What's New in Version
V5.4.5
See changelog
Released
SUMMERTIME! 
DISPLAY OF THE BOARD TEMPERATURE ON THE MAINSCREEN IN "ENHANCED MODE"
- Colored warning in case of excessive heating of the board on the main screen in both modes
- direct locking of the device from the main screen in "basic mode"
- Fixed display error board temperature on battery screen for unit of measurement "Fahrenheit"
V5.4.5:
 - more features
- more performance
- a little less memory usage
If I missed something, you found a bug - please report!
With version V5.4.5: