About This File
Tailormade themes for private use are available on request for almost every brand in almost every color
- deutsch und englisch umschaltbar in einer Bedienoberfläche
- too many details to list them; You will discover them in daily use and you will love them ...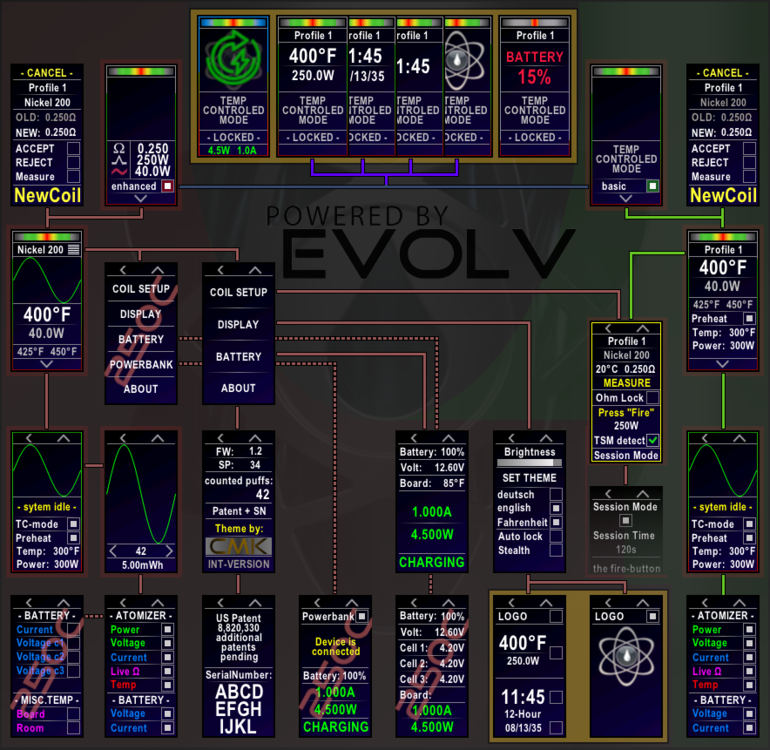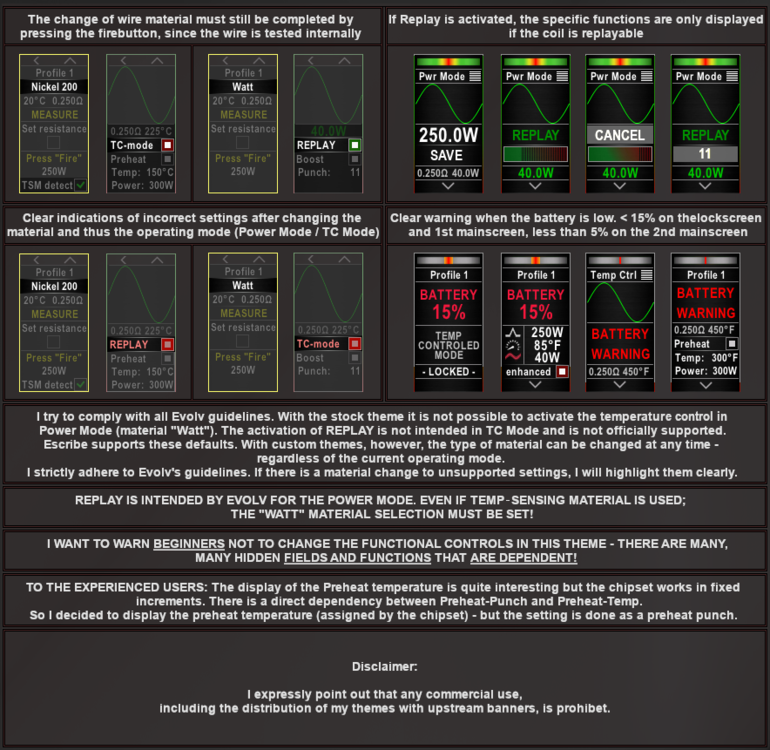 +
Description_for _translation.txt
If someone is interested in a version with a brand logo / background according to their own wishes - just leave a comment and I'll see if it can be implemented.
See also my other Themes:
Edited by CMK aka gwyar
new description
---
Released
-  Changes in the user interface, only 2 screens in the K.I.S.S.- Mode
BITTE BEACHTEN - REPLAY IST FÜR MATERIAL "Watts" VORGESEHEN, NICHT FÜR TEMPSENSITIVE DRÄHTE! Es funktioniert natürlich - ist aber nicht im Sinne der Entwickler...
PLEASE NOTE - REPLAY IS FOR MATERIAL "Watts" PROVIDED, NOT FOR TEMP-SENSITIVE COILS!  It works of course - but not in the sense of the developer ...
With  a toggle on the main screen you can switch between two levels - the well-known, extended level and the greatly reduced K.I.S.S. level, in which only the basic settings are available.
Mit einem Schalter auf dem Mainscreen kann zwischen zwei Ebenen gewechselt werden - der bekannten, erweiterten Ebene und der stark reduzierten K.I.S.S.-Ebene, in welcher nur die grundlegenden Einstellungen zur Verfügung stehen.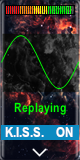 With version 12: