About This File
Tailormade themes for private use are available on request for almost every brand in almost every color
- deutsch und englisch umschaltbar in einer Bedienoberfläche
- too many details to list them; You will discover them in daily use and you will love them ...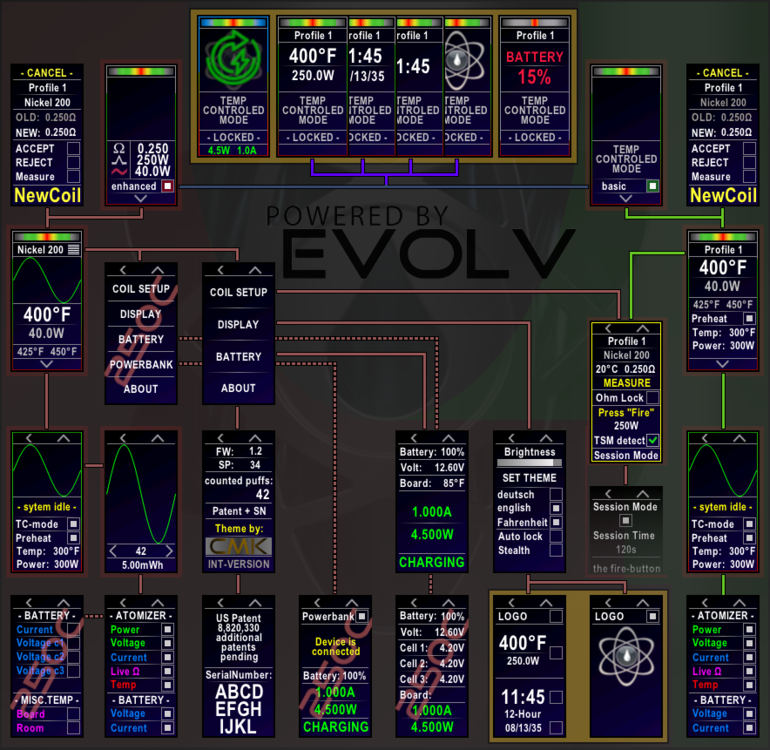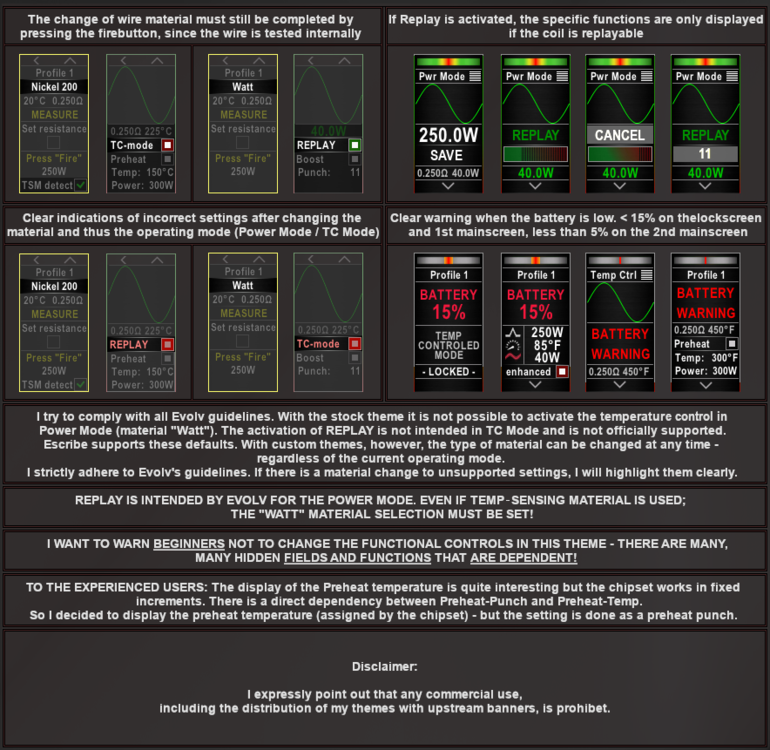 +
Description_for _translation.txt
If someone is interested in a version with a brand logo / background according to their own wishes - just leave a comment and I'll see if it can be implemented.
See also my other Themes:
Edited by CMK aka gwyar
new description
---
What's New in Version
10/24/2021 12:48 AM
See changelog
Released
After the theme has developed and grown for more than 2 years, I have now set it up from scratch with a slightly changed layout.
Some small weaknesses in detail could be remedied in this step.
As long as no problems are reported to me, as long as Evolv does not bring a new chipset with new possibilities (instead of fewer) onto the market, as long as I consider this development to have been successfully completed.
Veröffentlicht 12. Oktober
- Detailed work and bug fix in the temperature warning, this has been repositioned (even if it will hopefully never be seen by anyone)
- New layout of the battery screen, better adaptation to the number of cells used
V7xx2.8: REPLAY control no longer in accent color green, but follows the normal color scheme in the sense of better readability in a bright environment
(the old version 7xx2.7 with accent color remains available in the download area
With version 10/24/2021 12:48 AM: