About This File
Tailormade themes for private use are available on request for almost every brand in almost every color
- deutsch und englisch umschaltbar in einer Bedienoberfläche
- too many details to list them; You will discover them in daily use and you will love them ...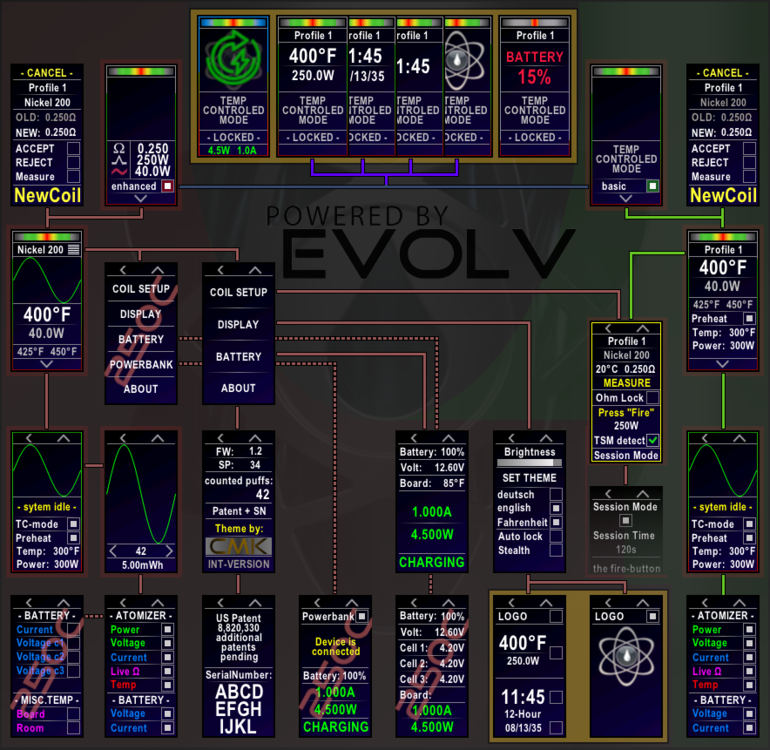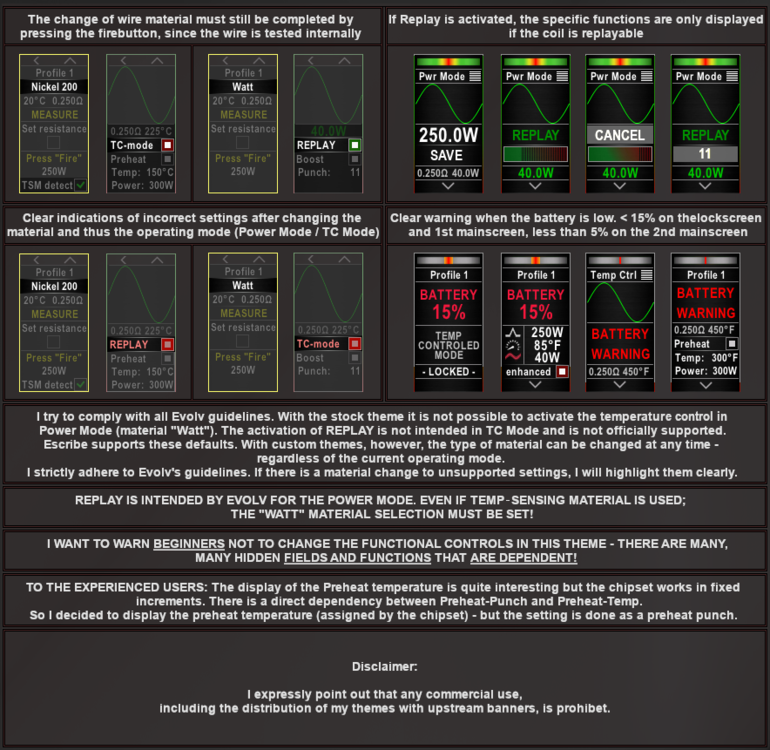 +
Description_for _translation.txt
If someone is interested in a version with a brand logo / background according to their own wishes - just leave a comment and I'll see if it can be implemented.
See also my other Themes:
Edited by CMK aka gwyar
new description
---
What's New in Version
4.0.6
See changelog
Released
V4.0.6:
- Fixed display errors in lockscreen and mainscreen when only displaying the time (without date) when the temperature control was not activated (shit, what's all this nested ...)
- Improved navigation in the configuration screen for main and lock screens
4.0.5: - The lockscreen can now be configured even more finely, font size partially changed
- now otional with the SQuape logo instead of Evolv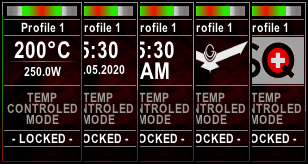 I have to apologize, I released the V4 too quickly - I missed various display errors when adapting to the design; deeper adjustments than I expected were necessary. These were primarily related to the language change and the font type and size used.
I think I have now found and fixed all the bugs.
Ich muss mich entschuldigen, die V4 habe ich wohl zu schnell freigegeben - ich habe diverse Darstellungsfehler bei der Anpassung an das Design übersehen; es waren tiefergreifende Anpassungen notwendig, als ich vorhergesehen habe. In erster Linie hingen diese mit der Sprachumstellung und den verwendeten Schrifttype- und -größe zusammen.
Ich denke, ich habe nun alle Fehler gefunden und behoben. 
V4 - completely revised version with further configurable lock and main screen
With version 4.0.6: