About This File
Supports DNA250c and DNA75c, and Replay on both of those chips. Now you can choose from two different UI from the settings page. 
You need the latest international firmware 1.1 SP33.2 INT (included with EScribe Suite 2.0 SP15) on your DNA75c for it to work.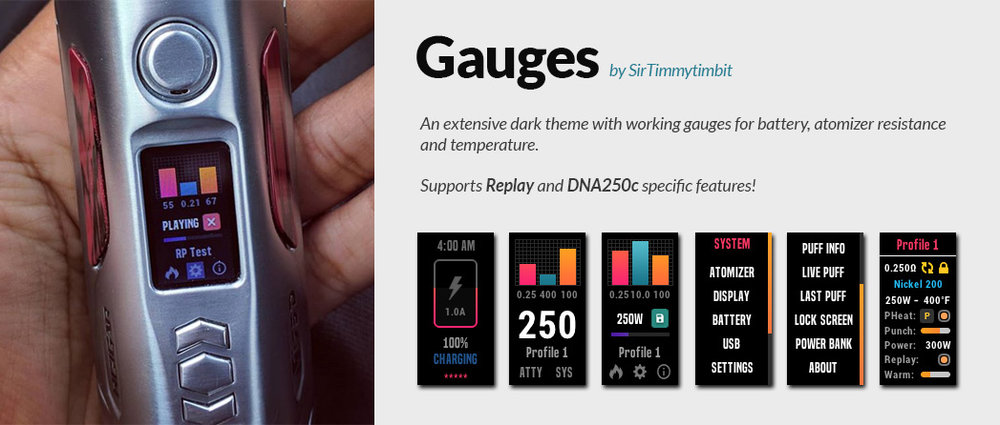 Note:
The status messages, like temp protected or atomizer short etc. are only displayed when firing.  
Press the fire button to exit the menu or any other page that doesn't have a back button.
I hope you guys like it!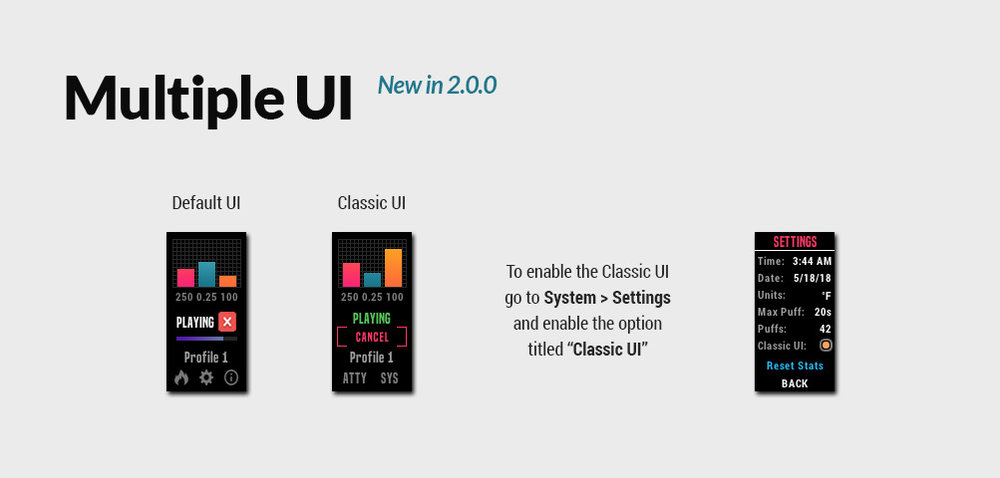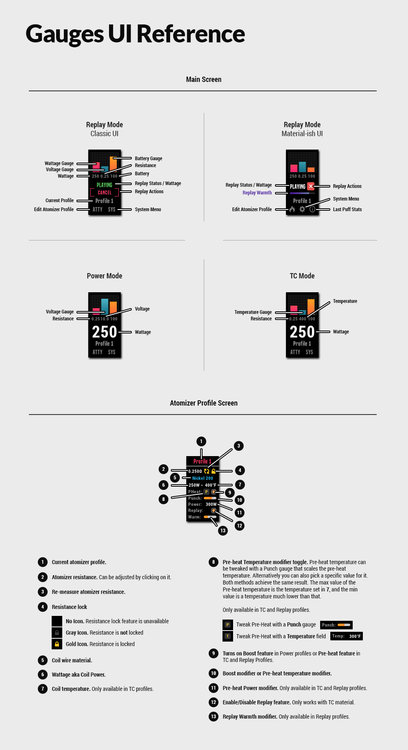 Also check out my other themes: 
---
What's New in Version
1.4.0
See changelog
Released
Puff counter overflow fixed
Live Puff now doesn't show temperature if not in a TC profile
Added a ton of new DNA250c specific features. Ported them from the Material-ish themes. All three themes now have the same features and customization options.
Resistance lock is now active in TC profiles only.
Added replay warmth gauge in atomizer profile screen. You can't fire from this screen anymore. There's no back button on it anymore, press the fire button to exit.
With version 1.4.0: