About This File
If you like a lot of information on the home screen, and want to adjust preheat / boost settings from the main screen then you might like this! 
All the features present on my previous themes, Gauges and the Material-ish themes, are available on this one too.
Please let me know if you find any bugs / issues. Happy to take feature suggestions too!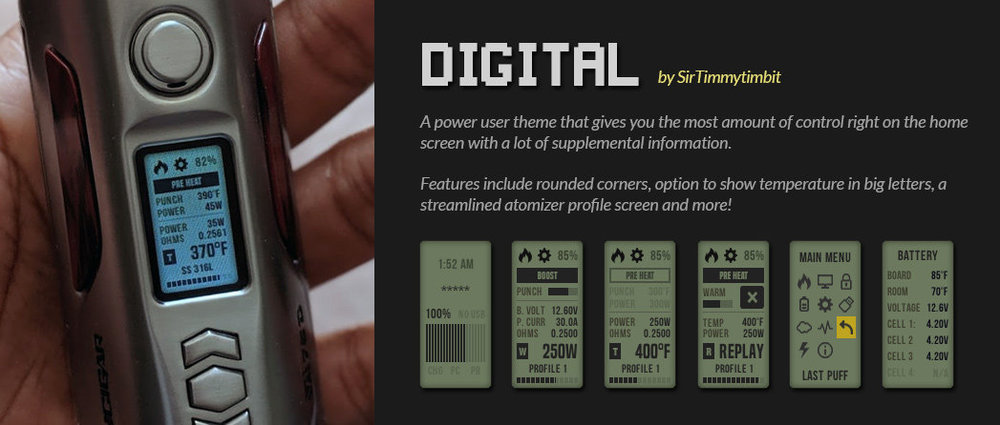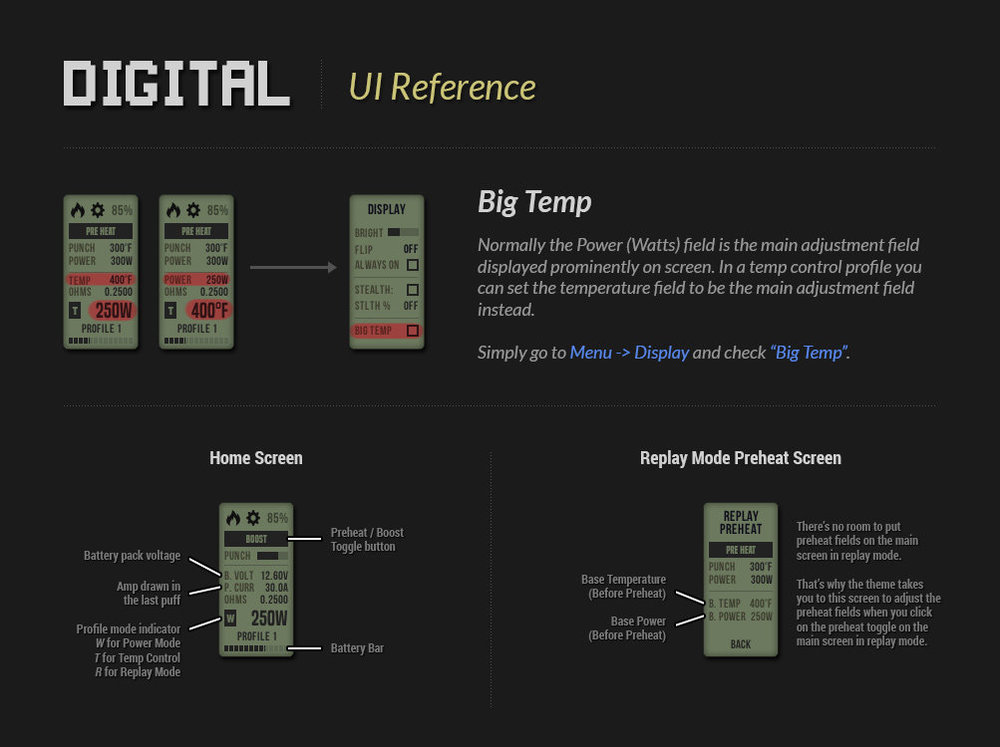 Check out my other themes
---
What's New in Version
1.0.1
See changelog
Released
Fixed the glitch reported by @Redman2u. You won't be seeing replay elements when your profile has a non temp sensing material selected.