About This File
Lostvape Therion Carbon Fiber DNA75C Theme,
First things first,
Dear Sir DJLSB,
Sorry for butchering your handsomely made DNA75C theme, but I can't help me being OCD and made my own changes.
The theme basic is mostly the same structure as his theme, added Amps on Main Screen, adjusted characters and fields spacings, removed lock sequence screen, bright vertical type fonts on dark carbon fiber background.
Please feel free to butcher this too if you guys want to.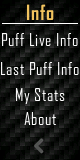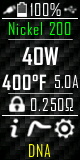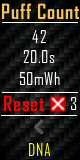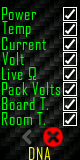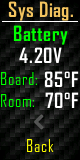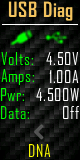 ---
What's New in Version
1.0.2
See changelog
Released
V 1.0.2 change log:
- adjusted fonts for small alphabets and numbers to make it more legible.
- minor spacing adjustments to make it more legible.
V 1.0.1 change log:
- adjusted space for warnings ( Temp Protected, Ohms too high etc. ), now can fit two lines.
- added a couple separator lines to make main screen clearer.
- modified space for Amps, just in case DNA 250C is going to be released soon

Please give feedback if there's any issues, Thanks!
carbonfibre dna75c v1.0.1.ecigtheme