About This File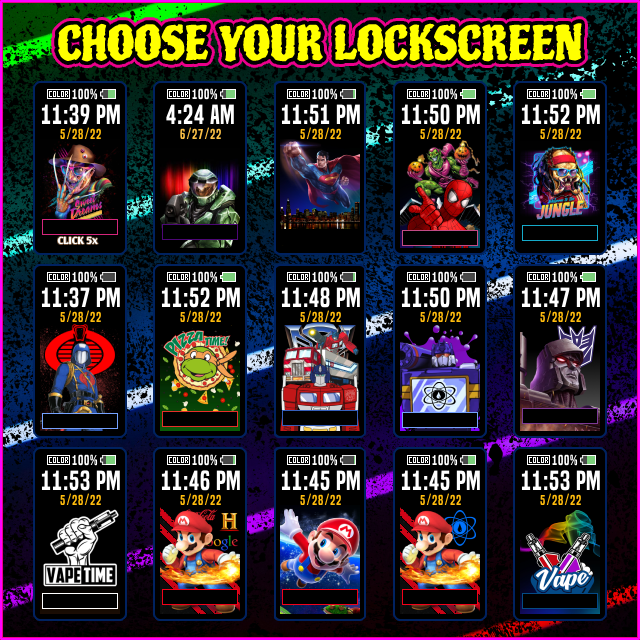 New for version 2:
- Perfected color choices
- Improved buttons & gauges
- Improved text spacing
- Massive lockscreen wallpaper dump
If you want all text & profile names to fit the theme perfect download my full Escribe Settings.
If you want Replay to work on the newest tanks the needed material curves for the various mesh & wire types are in the Escribe Settings below.
Download Here:
UPDATED 5-29-2022 ESCRIBE SETTINGS.ecig70.37 kB · 89 downloads
OLDER - ESCRIBE SETTINGS.ecig57.99 kB · 283 downloads
Note If you download my full Escribe settings rather than just the theme:
You MUST download & install these Escribe Settings 1st & AFTER that download & apply this theme NEXT.
If you just install these Escribe Settings alone you'll be using an outdated version of a different theme. 
I have renamed the SS 316 & SS 430 profiles that are common to STAINLESS 1 & STAINLESS 2.
It makes more sense as you can set the wire type for each SS profile under the settings on the mod itself w/ this theme.
I have 316, 316L, 430, & 904L SS in these settings for popular mesh tanks.
CHECK OUT MY LAST THEME HERE -
Edited by BigLarry
---