About This File
This is a modified version of the DJLsb theme that came preinstalled on my Lost Vape Paranormal/Therion 75c mods - full credit goes out to Daniel for the design of this excellent user interface that offers an array of functionality without being cluttered and over complicated.
Unable to find a re-release supporting Replay, I set about modifying the original version by integrating the Evolv Replay interface so I could continue using my favourite theme with the added benefit of Replay. This worked out great after following firmware update instructions by 'vaping v1ck' on YouTube.
Older 75c devices - so long as you have taken all the right steps to upgrade your firmware this theme will work just fine.
250c devices - no firmware upgrade required, just upload and go. Happy days 😉
Replay is the default screen but displays the MAIN button which provides access to all the standard functions, and of course the option to navigate back to the Replay interface via the REPLAY screen navigation button.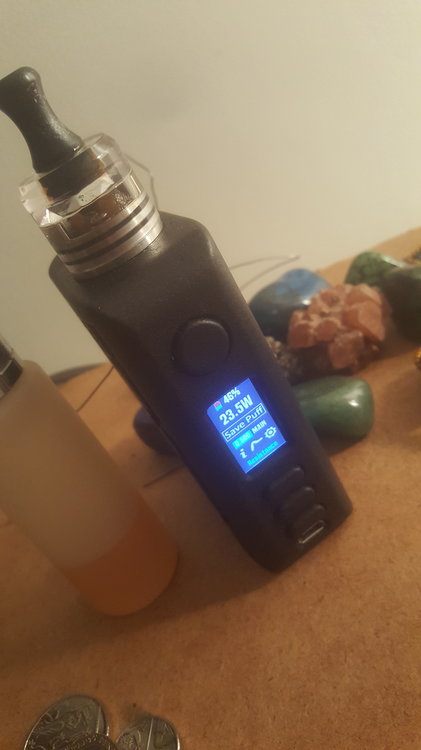 NarDA/Rebel Sqounker
The ohm lock toggle has been omitted from the main screen [note: this is still available by pressing the ohm readout/indicator] to provide space for the REPLAY screen navigation button - other changes include monochrome/green text with matching LED light and field SELECTOR to help both sharpen up and tone down the overall appearance, which I think works really well especially on my Ally black squonker.
Future:  improvements have been made to the layout spacing and omittance of the seperation lines from the MAIN screen to further refine the overall look. I have also swapped out the Lost Vape logo with an Evolv symbol to standardise the theme making it more appealing  for fussy people like me ;¬) soon to be available in V2